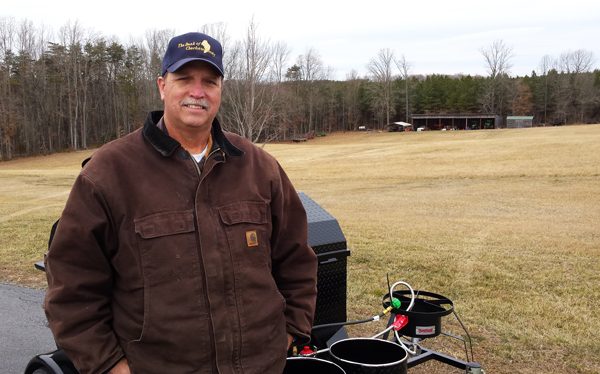 February 06, 2015
We delivered a new cooker to Thomas, up in Cullen, Virginia, on a cold February day. Temperatures were just at the freezing point when we arrived around 1pm.
We were a little bit "out in the country" at this point with lots of cattle farms in the area. It was beautiful country, and a place we'd like to visit in the spring when everything is greener and the fields are starting to show some growth.
4ft. Black
Wood-Charcoal
Dual Outside Burners
Thank You Thomas, we appreciate the business and trust you will enjoy your cooker.
..
Category: New Customers, Photo Gallery