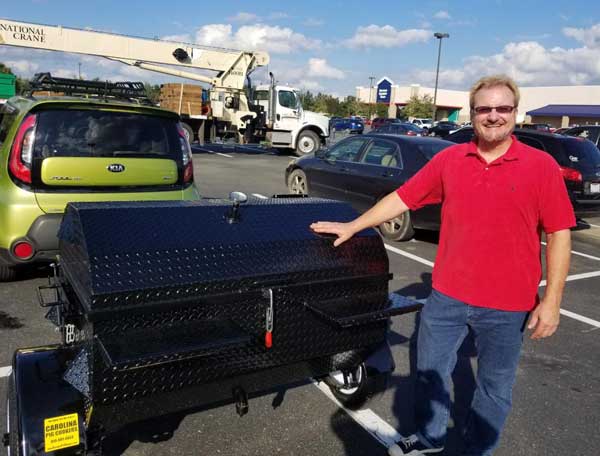 I think he likes it. Gotta love that big smile.
…
It was a pleasure to deliver a new Carolina Pig Cookers grill to our customer Tim G. over in Chapel Hill, North Carolina.
Tim purchased a…
4ft Black Gas Cooker
Double Grate Turner
Smoker Chip Basket
Small Chopping Block
Thank you for your purchase Tim. We hope you're going to enjoy your cooker for many years to come.
Be Blessed!!!
The Gordon Family
..
Category: New Customers, Photo Gallery