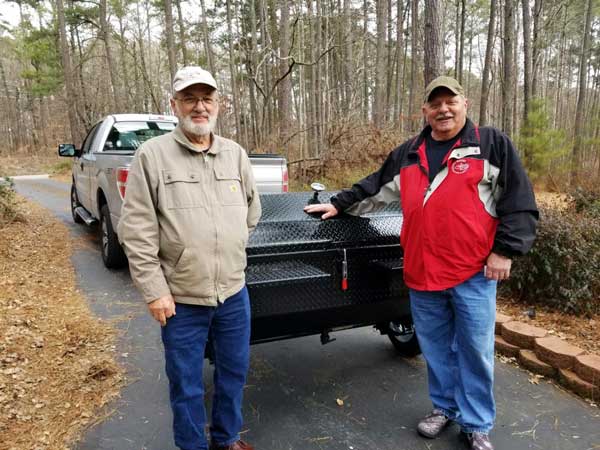 William W. – Willard, North Carolina
This photo features William and Lewis W. from Willard, North Carolina. William stopped by to pick up his brand new Carolina Pig Cookers grill and brought Lewis along with him.
It was a pleasure to meet these two. We found it sort of interesting that their names were William and Lewis because we had two uncles with the same first and last names as well. Kind of unusual don't you think?
William purchased a…
4ft Black Cooker
We do hope you'll enjoy your cooker for many years to come William. It was a great pleasure to meet and chat with both of you during your visit. Thank you for your purchase.
Be Blessed!!!
The Gordon Family
..
Category: New Customers, Photo Gallery