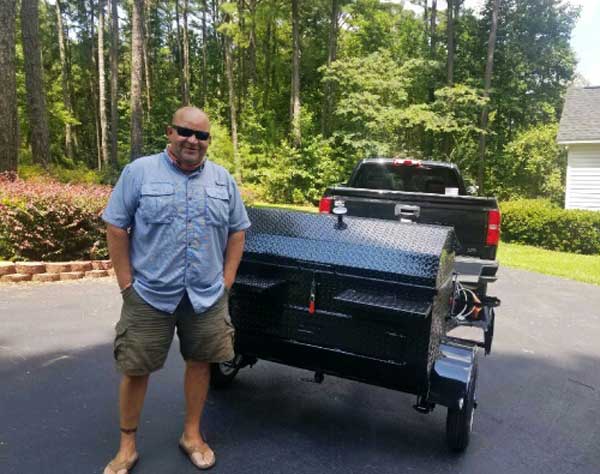 Terry C. – Laurel Hill, North Carolina
Special thanks to Terry for stopping by to pick up his new Carolina Pig Cookers grill recently.
Terry purchased a…
4ft Black Cooker
Wood-Charcoal Drawer
Dual Outside Burners
It was a pleasure to meet you Terry. We sincerely appreciate your purchase and trust you will enjoy your new cooker for many years to come.
Be Blessed!!!
The Gordon Family
..
Category: New Customers, Photo Gallery