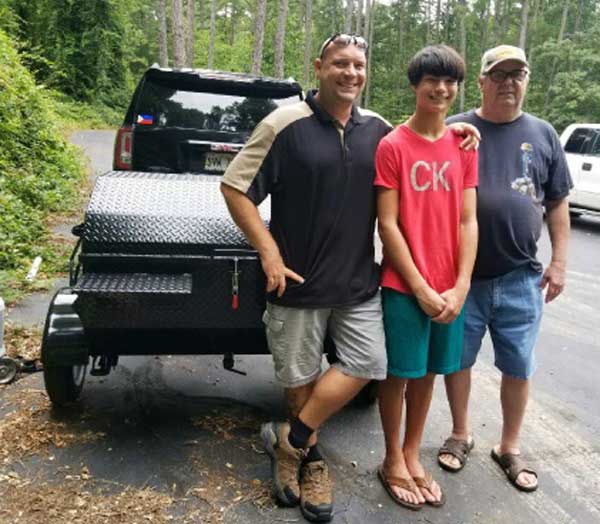 Albert M. – Fayetteville, North Carolina
This is Albert M. and members of his family. They stopped by recently to pick up their brand new Carolina Pig Cookers grill. It was a beautiful Summer day and we enjoyed getting to meet these fine folks.
Albert purchased a…
4ft Black Cooker
Dual Outside Burners
Chip Basket
Thank you for your purchase Albert. We greatly appreciate it.
We do hope you and you family and friends will enjoy your cooker for many years to come.
Be Blessed!!!
The Gordon Family
..
Category: New Customers, Photo Gallery