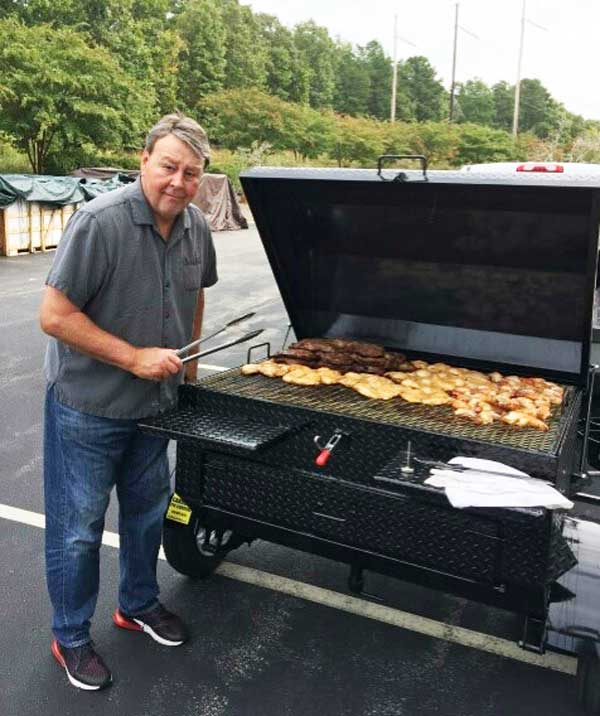 Sam S. says "This thing is great – Love It."
…
Sam S. from over in Durham, North Carolina sent us the above photo of him cooking on his new Carolina Pig Cookers grill. Sam said he loves it.
Sam recently purchased a…
4ft Black Cooker
Dual Outside Burners
Wood-Charcoal Drawer
Tool Box
Large Chopping Block
Thank you for your purchase Sam. We're glad you like your new pig cooker and we trust you'll continue to like and enjoy it for many years to come.
Thanks for sharing your photo with us and for your kind comments. We sincerely appreciate your purchase.
Be Blessed!!!
The Gordon Family
..
Category: New Customers, Owner Submitted Photos, Photo Gallery