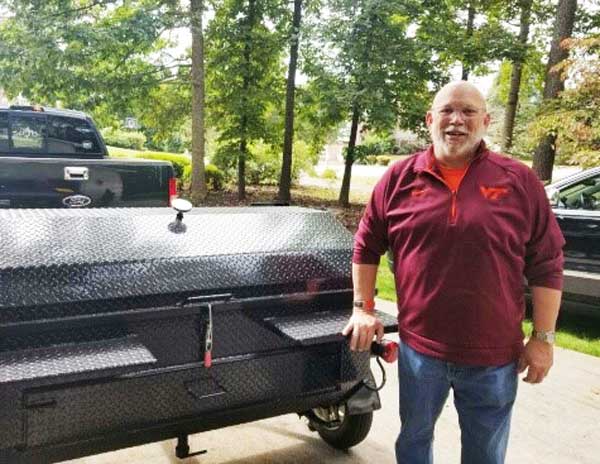 Gordon C. with his new Carolina Pig Cookers grill. Forest, Virginia
…
We were delighted to deliver this cooker up to Forest, Virginia. It was great to meet and talk with Gordon C. about his new pig cooker.
Gordon purchased a…
5ft Black Gas Cooker
Wood-Charcoal Drawer
Dual Outside Burners
Spare Tire
Tail Lights
Thank you for your purchase Gordon. We sincerely appreciate your trust in us and we hope you'll enjoy your new cooker for many years to come.
Be Blessed!!!
The Gordon Family
..
Category: New Customers, Photo Gallery