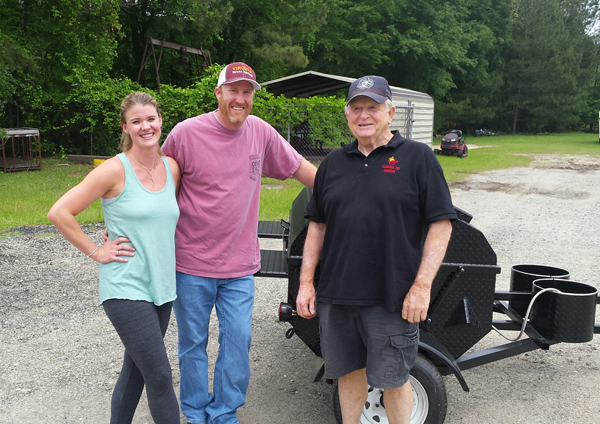 May 11, 2017
…
Brent and Amanda of Disputanta, Virginia.
It was a pleasure to meet these two from Disputanta, Virginia as they picked up their cooker.
Brent purchased:
5ft Black Gas Cooker
Tail Lights
After using his friends cooker for a couple of years, Brent decided he needed his own Carolina Pig Cookers grill. He plans to also use his new cooker to help out with some fund raisers that are held in his area.
We hope you enjoy your cooker for many years to come. Thank you for your purchase.
Be Blessed!!!
The Gordon Family
..
Category: New Customers, Photo Gallery