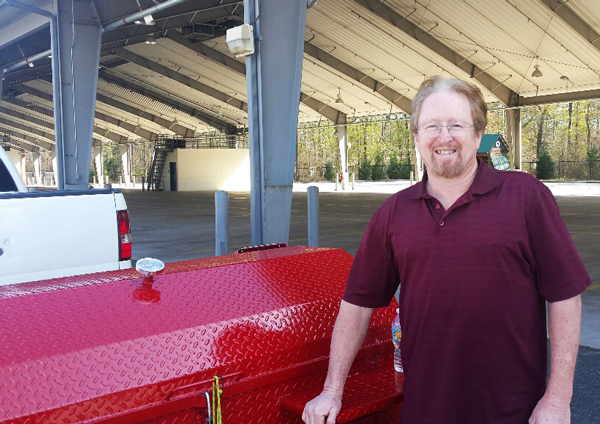 February 11, 2017
…
Dwayne and his brother drove from Dublin, Georgia to meet us at the South Carolina State Farmers Market in Columbia, South Carolina.
We're more than happy to meet customers halfway to help save them some money on delivery.
Dwayne purchased:
5ft Red
Wood-Charcoal
Dual Outside Burners
It was a pleasure to meet both Dwayne and his brother, who will be using the cooker at various fundraisers for their church, and for personal use.
We sincerely appreciate your purchase Dwayne.
The Gordon Family
..
Category: New Customers, Photo Gallery