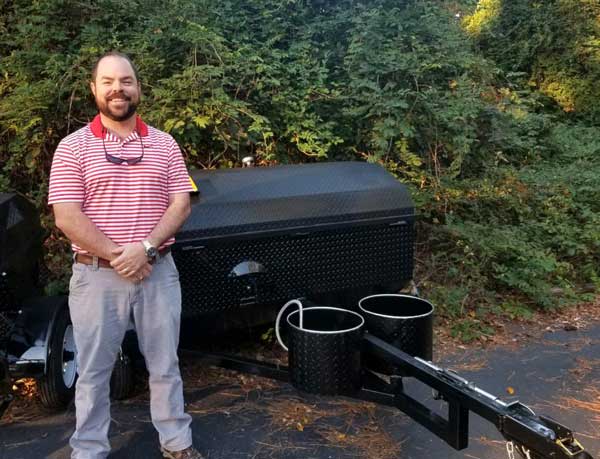 Hunter N. – Raleigh, North Carolina
Hunter is from right around the corner, over in Raleigh, North Carolina. He stopped by early on a Thursday morning to pick up his new Carolina Pig Cookers grill.
We enjoyed chatting with Hunter on a cool Fall morning. Another beautiful day in the heart of Carolina.
Hunter purchased a…
5ft Black Cooker
Wood-Charcoal Drawer
It was a pleasure meeting you Hunter. We appreciate your purchase, and we hope you will enjoy your cooker for many years to come.
Be Blessed!!!
The Gordon Family
..
Category: New Customers, Photo Gallery