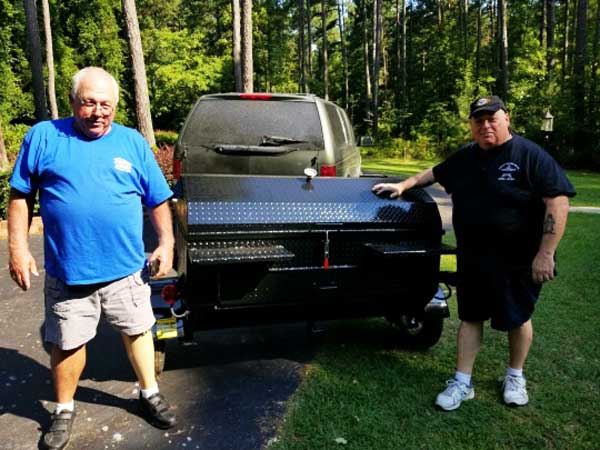 Kiwanis of N. Manatee, Palmetto, Florida
…
We deliver a good number of our cookers all up and down the east coast on a regular basis. But, we find it extremely pleasing when a customer will drive up to our location to pick up their cooker. Especially when they're driving up from Palmetto, Florida to the heart of North Carolina. How cool is that?
Members of the Kiwanis of N. Manatee recently picked up their cooker.
They ordered a….
5ft Black Cooker
Wood-Charcoal Drawer
Lights
Spare Tire
Large Chopping Block
We do hope you enjoyed your road trip fellows. And, we hope your group will enjoy the cooker for many years to come. Thank you for your purchase.
Be Blessed!!!
The Gordon Family
..
Category: New Customers, Photo Gallery