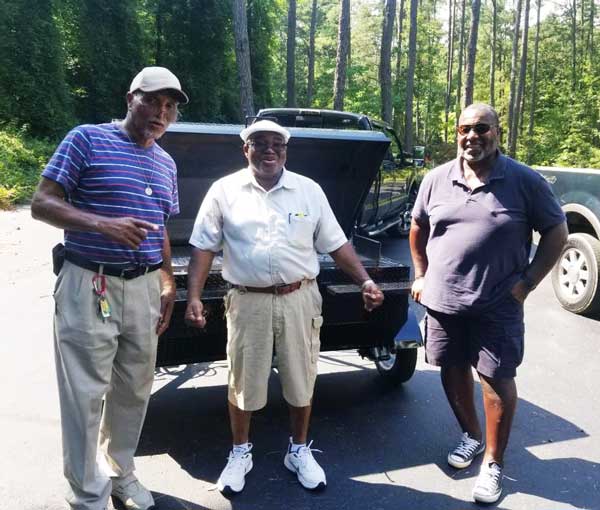 Lonell (middle) picks up his new cooker.
…
Lonell and a couple of his friends came by recently to pick up his new cooker.
Lonell ordered a…
5ft Black
Dual Outside Burners
Warming Rack
As always, it's a pleasure to meet our new customers and spend some time getting to know them. Mr. Gordon says "we had a good service and ended it with prayer" after meeting this group of fellows. Gotta love that.
We sincerely appreciate your purchase Lonell and trust you will enjoy your cooker for many years to come.
Be Blessed!!!
The Gordon Family
..
Category: New Customers, Photo Gallery