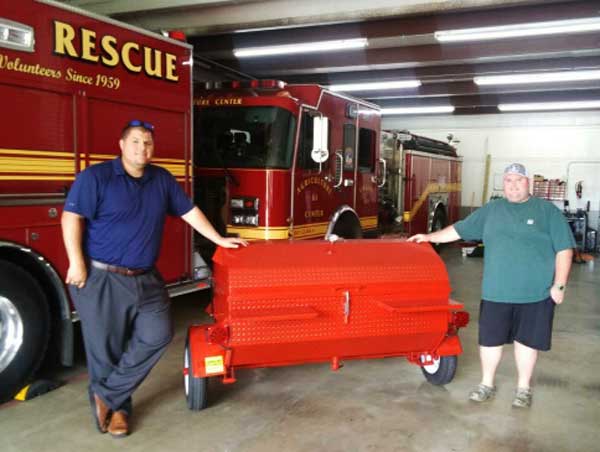 Ag Center Fire Department, Bessemer City, North Carolina
…
It was a pleasure to deliver this cooker to the folks at the Ag Center Fire Department in Bessemer City.
They ordered a…
5ft Red Cooker
Chip Basker
LED Tail Lights
We greatly appreciate the purchase, and we certainly appreciate all the hard work you do to protect your community. Keep it up.
We sincerely hope that you'll enjoy your cooker for many years to come.
Be Blessed!!!
The Gordon Family
..
Category: New Customers, Photo Gallery