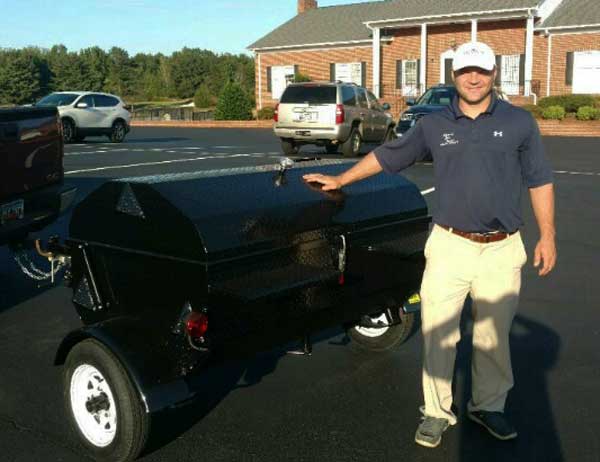 Justin A. – Gaffney, South Carolina
We might have been pushing the deadline on getting this cooker to Justin, but thankfully we came through. Justin lives in Gaffney, South Carolina and needed his cooker in order to cook with it the following day after we delivered it.
Justin ordered a…
5ft Black Cooker
Spare Tire
Tail Lights
Chip Basket
It was a pleasure to meet you Justin. We do hope your first cook went well for you. Thank you for your purchase and we hope you'll enjoy your cooker for many more years to come.
Be Blessed!!!
The Gordon Family
..
Category: New Customers, Photo Gallery