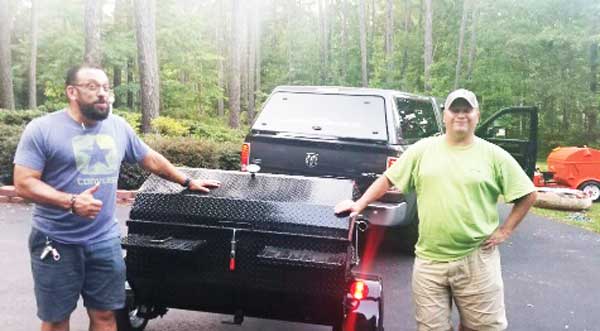 Octavio R. – Raeford, North Carolina
It was great meeting Octavio when he recently stopped by to pick up his cooker. Octavio is a man with a good sense of humor and we enjoyed meeting and spending some time with him.
Octavio ordered a…
4ft Black cooker
Tail Lights
Octavio wasted no time in trying out his new cooker and sent us this photo.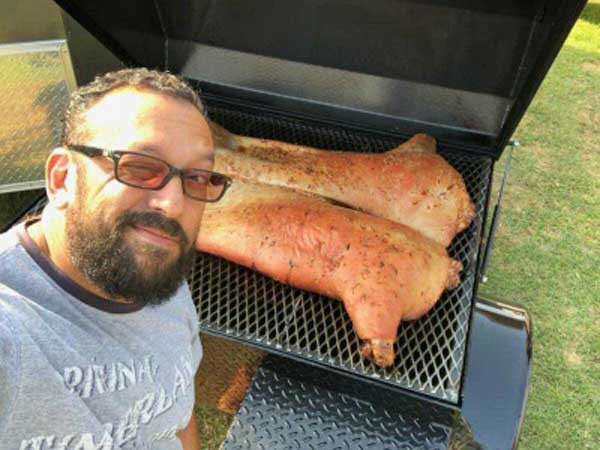 Looking good Octavio. (pig looks good too)
Thank you for your purchase and for sharing your photos with us. We hope you'll enjoy your cooker for many years to come.
Be Blessed!!!
The Gordon Family
..
Category: New Customers, Owner Submitted Photos, Photo Gallery