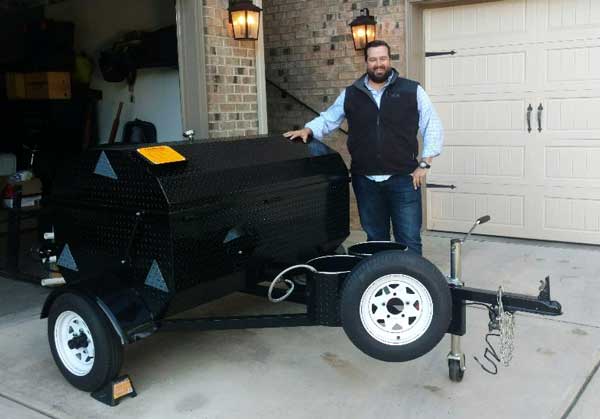 Travis M. – Weddington, North Carolina
Travis lives down below Charlotte in Weddington, North Carolina.
It was a pleasure to deliver his cooker to him and we enjoyed the chance to chat a bit. Travis says the cooker is mostly for his men's church group. We do hope they all enjoy it.
Travis purchased a…
5ft Black Cooker
Wood-Charcoal Drawer
Tail Lights
Spare Tire
We sincerely appreciate your purchase Travis. We hope you and the church group will enjoy the cooker for many years to come.
Be Blessed!!!
The Gordon Family
..
Category: New Customers, Photo Gallery