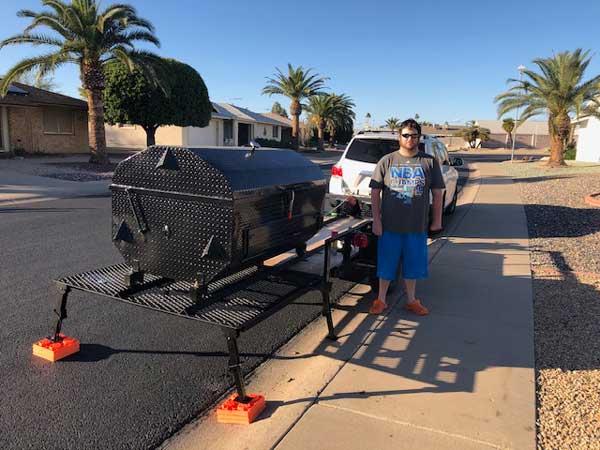 Jim J. – Sun City West, Arizona
We recently shipped just a cooker body out to Jim J. in Arizona. Jim wanted to mount the cooker on his own trailer and he shared these photos of his completed project with us.
Jim placed the cooker on rails so it will slide in and out of the trailer as needed. It's pretty smart, and we're always glad to see how folks use our cookers. And, I love those palm trees behind you.
Jim ordered…
5ft Black Cooker without the trailer.
Wood-Charcoal Drawer.
…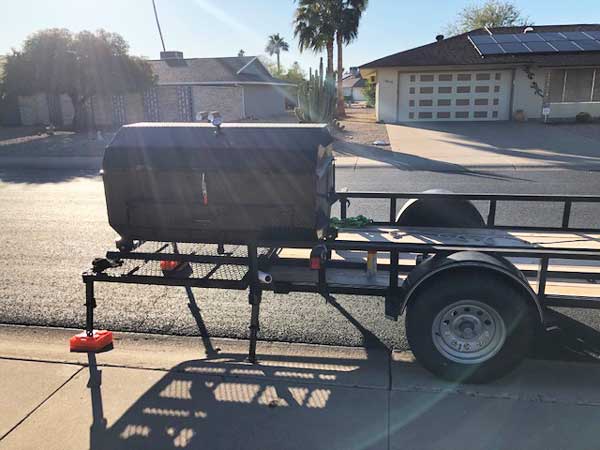 …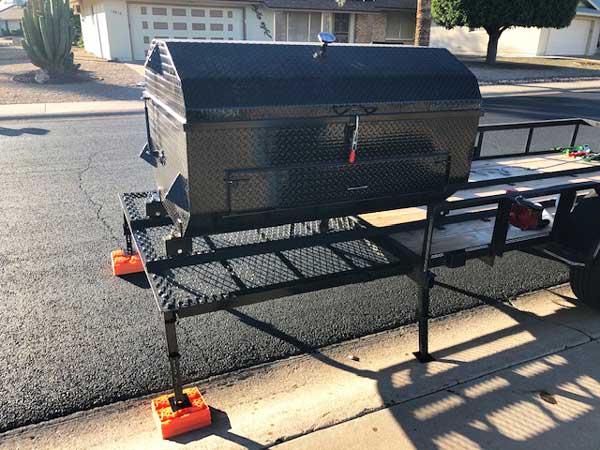 Thank you for sharing the photos Jim.
We do hope you'll enjoy your cooker for many years to come. We wish you much success with your new venture.
Thank you for your purchase. It was a great pleasure to work with you.
Be Blessed!!!
The Gordon Family
..
Category: New Customers, Owner Submitted Photos, Photo Gallery