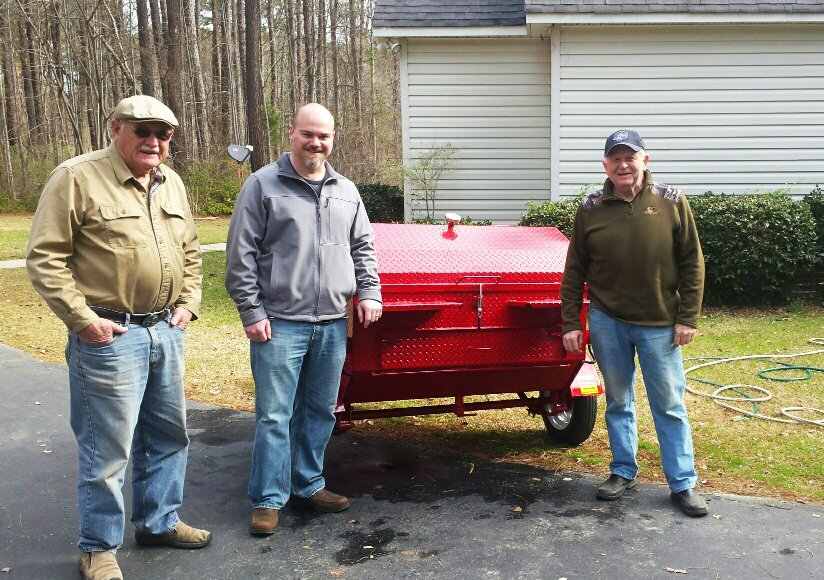 March 11, 2017
…
David and his dad, pictured on the left, picked up their new Carolina Pig Cookers grill from company owner Elvin Gordon (R) in Sanford recently.
David is from Colfax, North Carolina and purchased a:
4 ft RED gas cooker
Wood-Charcoal option
Tail lights
It may be March, but the weather has turned cold again, with the chance for some light snow in the forecast for Sunday.
Thank you David, for your purchase. We trust you'll be enjoying your grill for many years to come.
We sincerely appreciate your business and the opportunity to work with you.
Be Blessed!!!
The Gordon Family
..
Category: New Customers, Photo Gallery