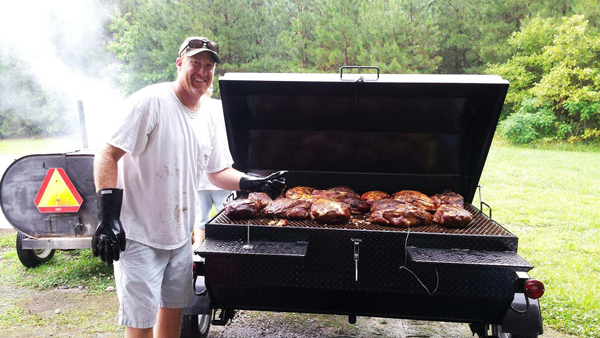 June 17, 2017
…
Brent from Disputanta, Virginia sent us this photo of his first time cooking on his new Carolina Pig Cookers grill.
Brent says, "My first cook, 56 pork butts for my mother in law. A medical mission trip to Honduras, a great cooker. Thanks Elvin and Steve."
Thank YOU Brent, for your purchase, and for sharing this great photo with us. This is awesome. Now THATS how you score points with your mother-in-law… right?
Those butts are looking might tasty, you're making us hungry.
We hope you'll enjoy your cooker for many more years to come.
Be Blessed!!!
The Gordon Family
..
Category: New Customers, Owner Submitted Photos, Photo Gallery