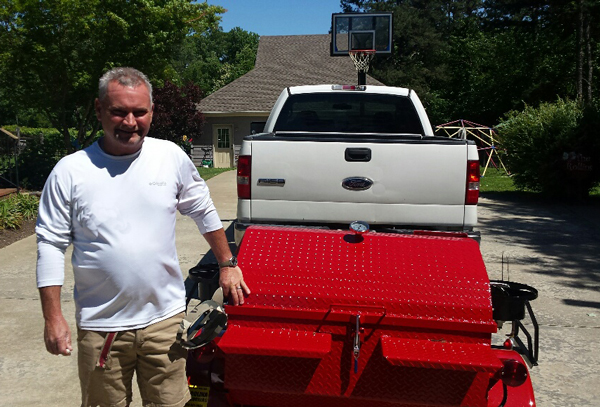 May 08, 2017
…
David in Boiling Springs, South Carolina.
It was neat to deliver this cooker to David down in Boiling Springs, SOUTH Carolina. We've got our own town of Boiling Springs here in North Carolina. Now we've visited both.
David purchased:
3ft Red Cooker
Dual Outside Burners
Tail Lights
Spare Tire
David plans to cook a lot of steaks, chicken and Boston Butts on his new 3ft cooker. Hopefully he's going to send us some pictures of some of it on the cooker once he gets the chance to use his new cooker.
We do appreciate your purchase David. It was a pleasure meeting you and we hope you'll enjoy your cooker for a very long time. Thank you once again.
Be Blessed!!!
The Gordon Family
..
Category: New Customers, Photo Gallery