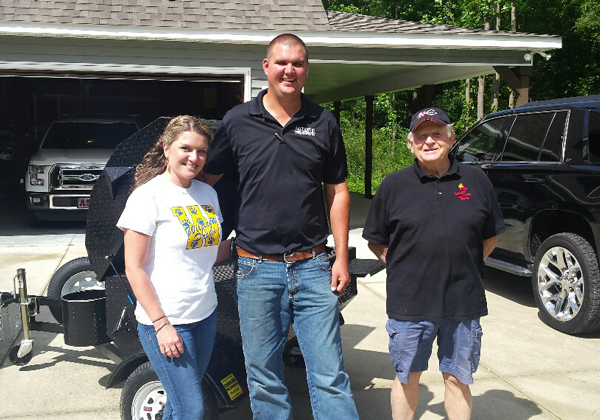 May 05, 2017
…
Nicholas in Richlands, North Carolina
…
It was a pleasure to meet Nicholas and his lovely wife down in Richlands, North Carolina when we delivered their cooker to them.
Richlands is home territory for the Gordon Family as some of the family spent their earlier years in that area. It's always good to go back and look around a bit.
Nicholas purchased:
4ft Black Gas Cooker
Spare Tire
Thank you both for your purchase. We hope you enjoy your cooker for many years to come.
We sincerely appreciate your purchase.
Be Blessed!!!
The Gordon Family
..
Category: New Customers, Photo Gallery