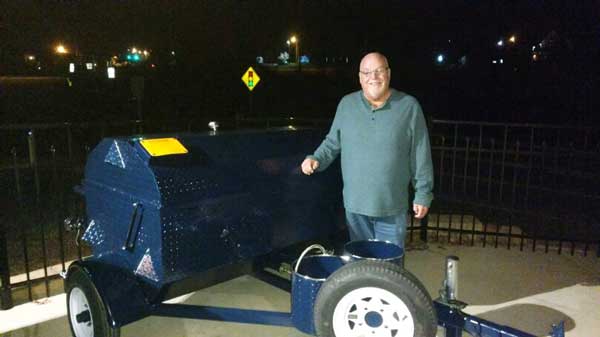 Mountain Home Masonic Lodge – Stuart, Virginia
We recently delivered this cooker to JW and the folks at the Mountain Home Masonic Lodge up in Stuart, Virginia. Yes, it was night time when we arrived, but it's not the first time we've delivered after dark.
JW ordered a…
5ft Royal Blue cooker
Wood-Charcoal Drawer
Spare Tire
Tail Lights
Thanks to the Lodge for your order. We hope you're going to enjoy your cooker for many years to come. It was a pleasure to meet with you folks.
Be Blessed!!!
The Gordon Family
..
Category: New Customers, Photo Gallery