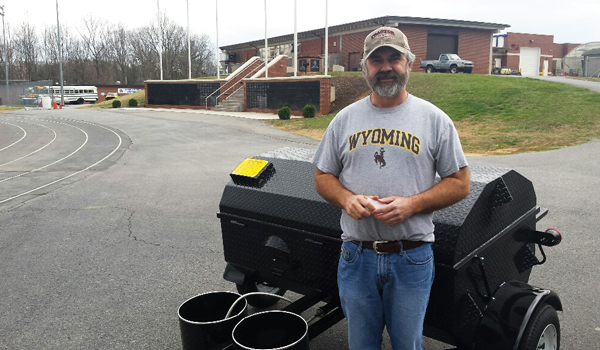 March 07, 2017
…
We delivered this cooker to the North Wilkes Boosters Club of North Wilkes High School in North Wilkesboro, North Carolina on March 07, 2017.
North Wilkes Boosters new cooker:
5ft Black
Tail Lights
…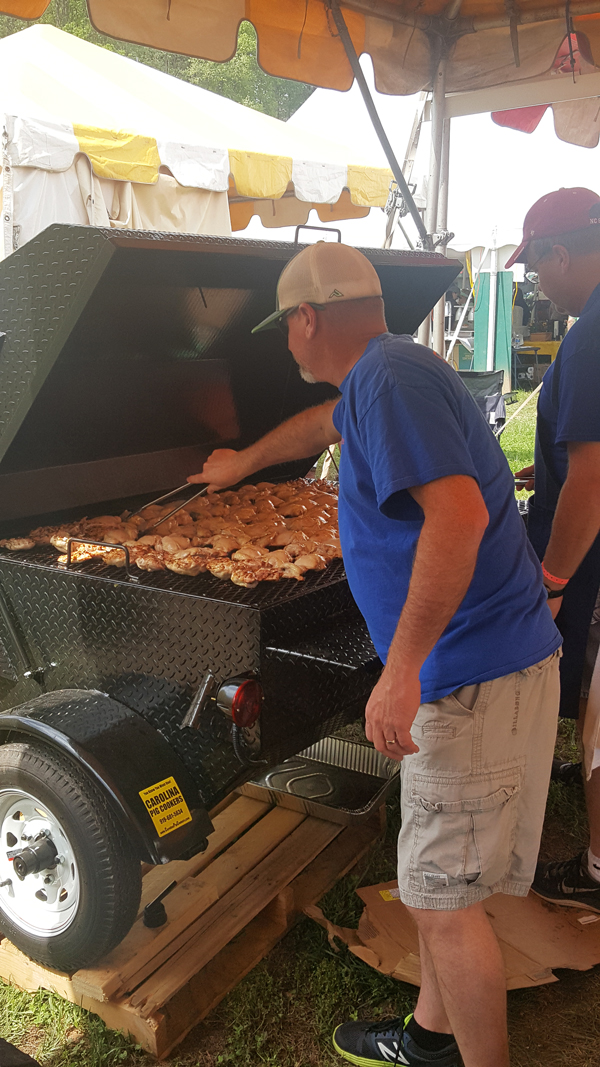 Cooking at Merlefest on the Carolina Pig Cookers grill. (Customer provided photo)
The group will use the cooker to prepare chicken and pork for sale during games for fundraising, and also for the yearly Merlefest held in the area.
We sincerely appreciate your purchase, and look forward to you having to add another one soon. Thank you for sending the photo, its making us hungry.
Thank you for your purchase.
Be Blessed!!!
The Gordon Family
..
Category: New Customers, Photo Gallery