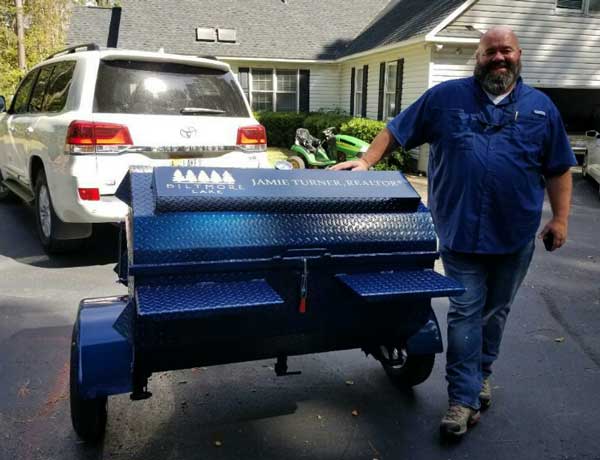 Jamie Turner – Jamie Turner Realtors – Biltmore Lake, North Carolina
Jamie recently drove down from the mountains of North Carolina to pick up his new cooker. Jamie is a realtor in Biltmore Lake, so if you are ever in the mood to move, be sure to look him up.
Biltmore Lakes – Jamie Turner Realtors
Jamie purchased a…
4ft Royal Blue Cooker
Nameplate
Custom Lettering
It was a pleasure to meet you Jamie. We wish you great success with your home sales, and we do hope you'll enjoy your new cooker for many years to come.
Be Blessed!!!
The Gordon Family
..
Category: New Customers, Photo Gallery