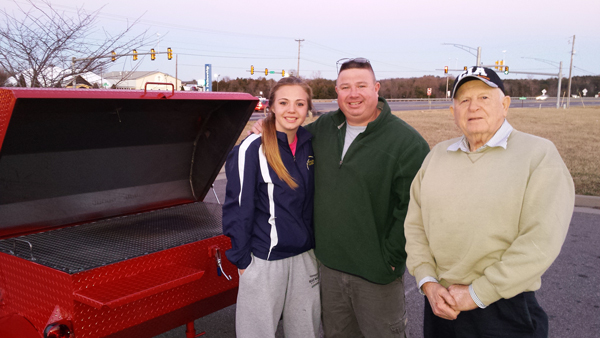 January 30, 2015.
…

Whole Hog, on a 5ft. Carolina Pig Cookers grill.
We delivered this 5ft grill up to Roanoke, Virginia on Friday afternoon to Paul. It was about 27 degrees as the sun was going down, very cold and windy.
Paul and one of his daughters met us to take delivery of their new cooker, then submitted the above photo to us the following Monday showing the whole hog they cooked over the weekend. Paul says this one dressed out at about 125lbs.
Is it just me, or does the pig look happy that he is sunning on a new Carolina Pig Cooker?
Thanks Paul.
..
Category: New Customers, Photo Gallery