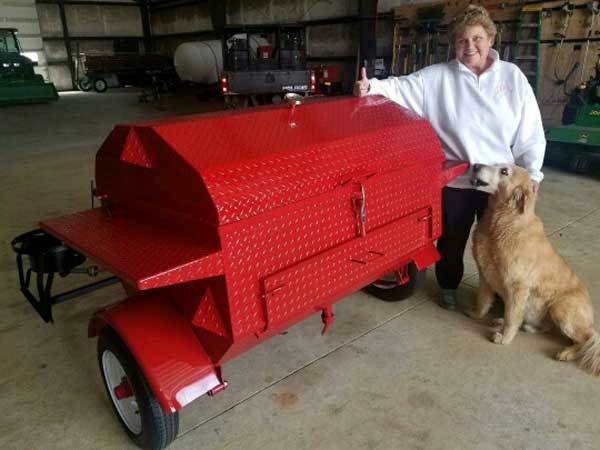 Debbie C. and her friend with their new cooker.
…
We delivered this Carolina Pig Cookers grill up to Stony Creek, Virginia.
Debbie ordered a…
4ft Red cooker
Dual Outside Burners
Wood-Charcoal Drawer
Custom shelves on the side instead of the front.
Small Chopping Block
It was a pleasure to meet Debbie and tour the ranch on our visit. It's a beautiful place.  We also had the chance later in the afternoon to meet Debbie's husband because we might have forgot to drop off her chopping block and had to turn around and go back to deliver it. But, it was worth the trip again.
We sincerely appreciate your purchase Debbie and we trust you'll enjoy your cooker for many years to come.
Be Blessed!!!
The Gordon Family
..
Category: New Customers, Photo Gallery