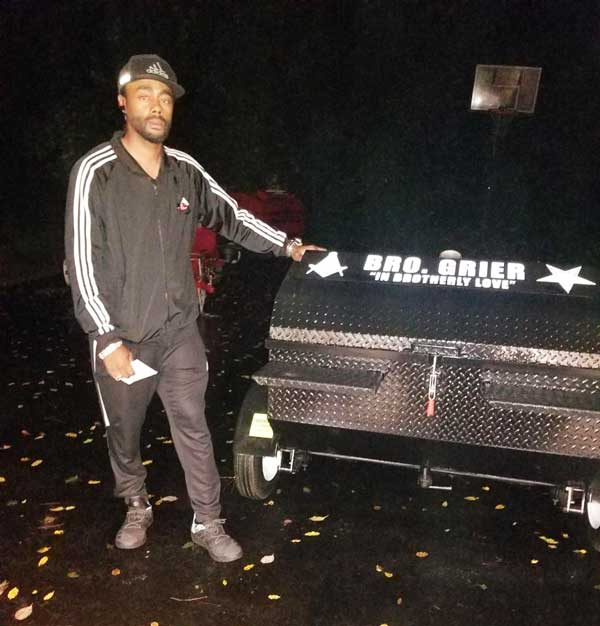 Bro. Grier, from Winston-Salem, North Carolina.
…
The recent time change has us all messed up for awhile. It seems to get dark about 5pm these days, but we like it better when the daylight goes until about 9pm.
Still, it was great to meet Bro. Grier when he stopped by to pick up his brand new grill recently.
Bro. Grier purchased a…
4ft Black Gas Cooker
Nameplate
Nameplate Lettering
We greatly appreciate the purchase Bro. Grier, and we trust you'll enjoy your cooker for many years to come.
Be Blessed!!!
The Gordon Family
..
Category: New Customers, Photo Gallery