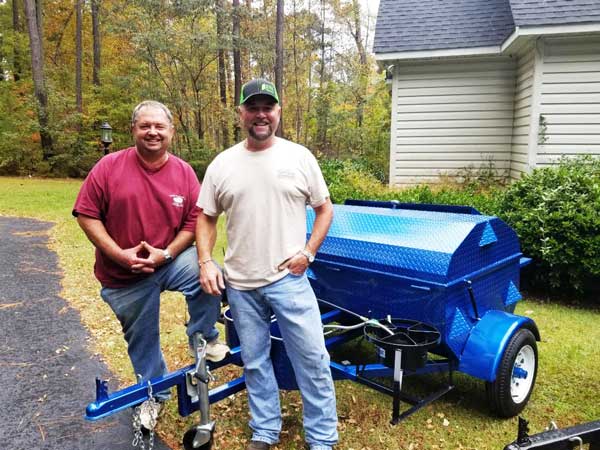 Dude S. and Dale P. out of Mt. Airy, North Carolina.
…
It was a pleasure to meet Dude S. and Dale P. when they stopped by to pick up this new cooker.
Dude purchased a…
5ft Regatta Blue Cooker
Dual Outside Burners
Warming Rack
Smoker Chip Basket
Nameplate
Large Chopping Block
…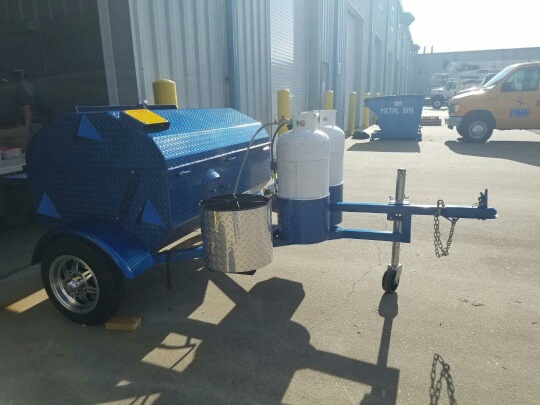 Dude sent us this photo later to show some upgrades he had made on his new cooker.
Note the Diamond Plate Aluminum he wrapped around the outside burners, and the custom wheels he added.
…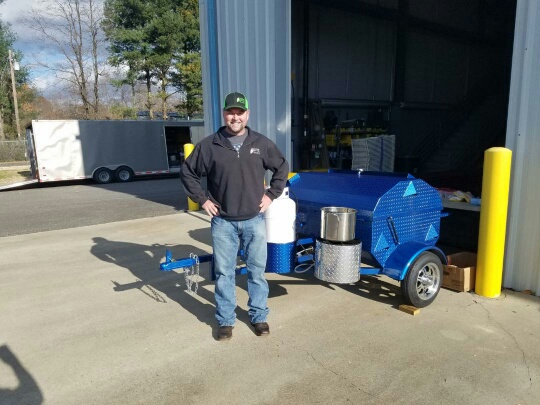 Nice going Dude, we like it.
…
We greatly appreciate the purchase Dude, and we hope you'll enjoy your cooker for many years to come.
Be Blessed!!!
The Gordon Family
..
Category: New Customers, Photo Gallery