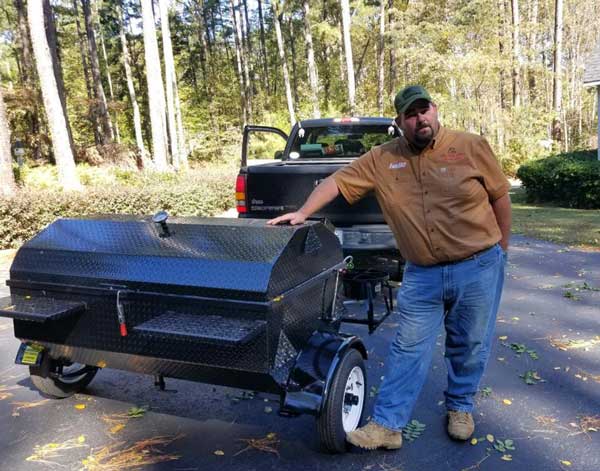 Ben R. – Liberty, North Carolina
Liberty, North Carolina is just a bit North of us from here in Sanford. It's a neat little town with an old refurbished theatre that has some really good musical programs. I use to visit there often.
Ben stopped by recently to pick up his new Carolina Pig Cookers grill.
Ben purchased…
5ft Black Cooker
Dual Outside Burners
It was a pleasure to meet and chat with you Ben. We sincerely appreciate your purchase and hope you will enjoy your new cooker for many years to come.
Be Blessed!!!
The Gordon Family
..
Category: New Customers, Photo Gallery