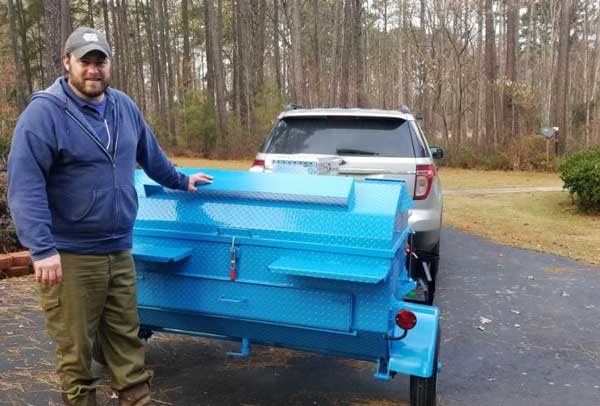 Creighton A. with his Carolina Blue Carolina Pig Cookers grill.
…
Just in time for Christmas. Creighton A. picks up his cooker painted Carolina Blue, for the UNC United Methodist Church in Chapel Hill, North Carolina.
Creighton ordered the following:
5ft Carolina Blue cooker
Dual Outside Burners
Wood-Charcoal Drawer
Tail Lights
Tool Box
Spare Tire
Nameplate
Warming Rack
It was a pleasure meeting you Creighton. We sincerely appreciate the purchase and hope you folks will enjoy this cooker for many years to come.
Be Blessed!!!
The Gordon Family
..
Category: New Customers, Photo Gallery