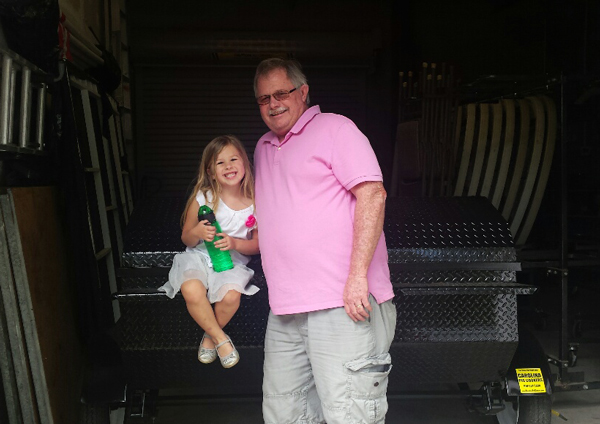 March 30, 2017
…
Lee and his Granddaughter from Charleston, South Carolina.
We delivered the following to Lee and his church in Charleston.
5ft Black
Warming Rack
Thank you Lee for your purchase. It was a pleasure to meet you and your Granddaughter. We trust you and your church will be enjoying your new cooker for a very long time to come.
Be Blessed!!!
The Gordon Family
..
Category: New Customers, Photo Gallery