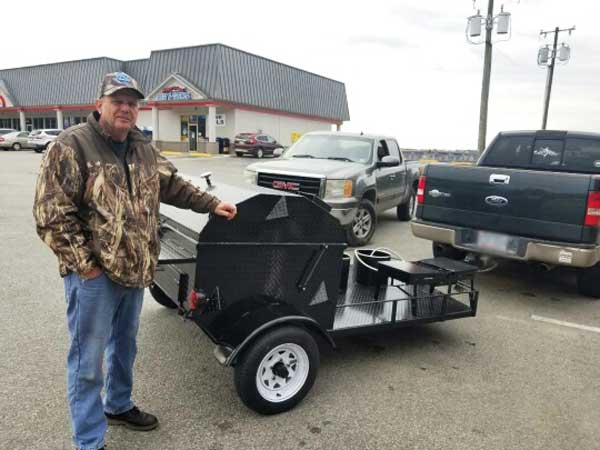 Bobby W. with his new Carolina Pig Cookers grill.
…
We met Bobby about halfway to deliver his cooker. We often do this which saves our customers money on delivery. Bobby is from Charlottesville, Virginia and we met him at Buggs Island Bait and Tackle in Clarksville, Virginia.
Bobby ordered a…
5ft Black cooker with extended trailer
Wood-Charcoal Drawer
Tail Lights
Twin Patio Burners with rail
Warming Rack
Large Chopping Block
It was great to meet you Bobby. Thank you for your purchase. We hope you'll enjoy your cooker for many years to come.
Be Blessed!!!
The Gordon Family
..
Category: New Customers, Photo Gallery