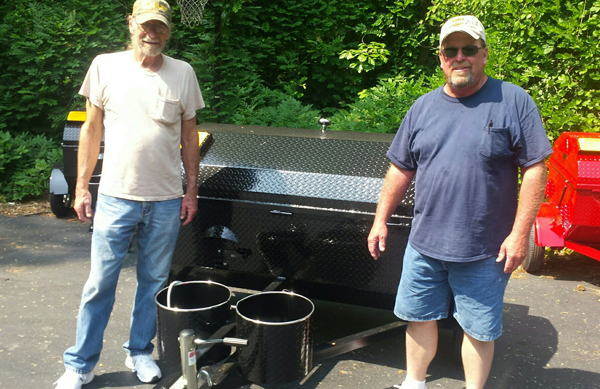 April 29, 2017
…
David and Earl from Dinwiddie Moose Lodge 1993 in Dinwiddie, Virginia.
David and Earl picked up the cooker that was purchased by the Dinwiddie Moose Lodge.
The group purchased:
5ft Black Gas Cooker
Wood-Charcoal Drawer
We enjoyed meeting David and Earl, and trust you will enjoy your cooker for many years to come.
Be Blessed!!!
The Gordon Family
..
Category: New Customers, Photo Gallery