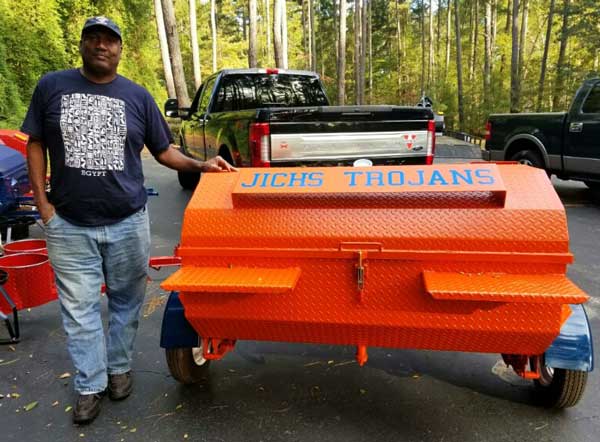 Go Trojans – James Island Charter High School – Charleston, South Carolina
We love the school spirit behind this new cooker. The fine folks at James Island Charter High School in Charleston, South Carolina recently drove up to pick up their new cooker. Don't you love the colors on this one.
They ordered a…
5ft Clemson Orange Cooker with Royal Blue fenders and propane tank holders.
Dual Outside Burners
Nameplate
Custom Lettering
We're sure you're going to put this one to work right away for the school. We wish you nothing but much success and a victorious season. Thank you for your purchase. It was a pleasure meeting you.
Be Blessed!!!
The Gordon Family
..
Category: New Customers, Photo Gallery