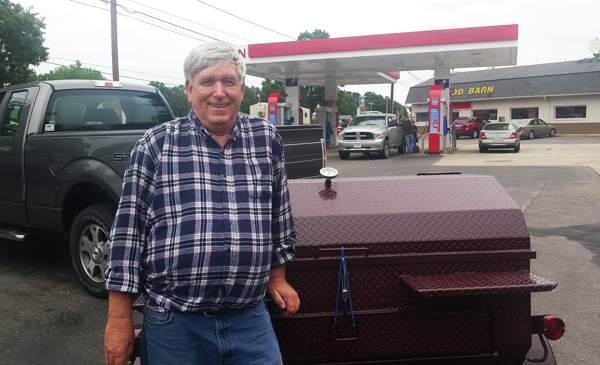 May 21, 2017
…
Berry, from Milford, Delaware
We enjoyed a nice Sunday afternoon drive up to Dinwiddie, Virginia, where we met Berry. Berry drove down from his home in Milford, Delaware to pick up his new cooker.
We often meet customers around a halfway point which saves them on delivery fees, and neither one of us has to spend the night away from home.
Berry purchased:
5ft Gas Cooker, with optional Burgundy colored paint.
Wood-Charcoal option
Tail Lights
Large Chopping Block
It was a pleasure to meet Berry. We hope that first pig turns out great for you on your new cooker. Thank you for your purchase and we trust you'll enjoy your new grill for many years to come.
Be Blessed!!!
The Gordon Family
..
Category: New Customers, Photo Gallery