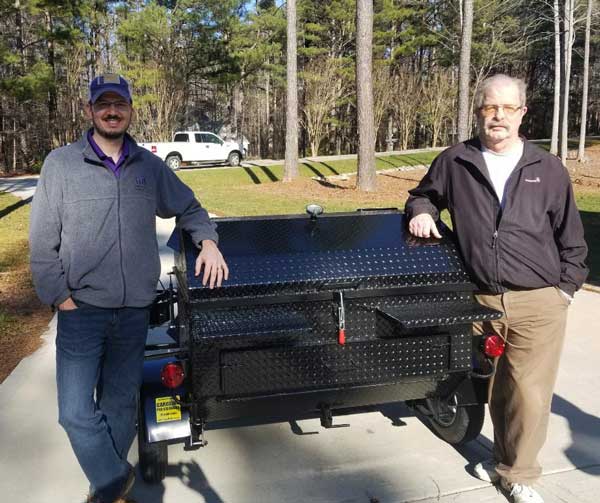 Rob M. of Wake Forest, North Carolina with his new Carolina Pig Cookers grill.
…
We delivered this new cooker over to Wake Forest.
Rob ordered a…
4ft Black gas cooker
Dual Outside Burners
Wood- Charcoal Drawer
Tail Lights
It was a pleasure to meet you Rob and we do hope you enjoy that cooker for many years to come.
As we come out of some bitter cold temperatures here in North Carolina, we may see temps up near 70F degrees in a few days, great weather for a cookout. Hope you get to try it soon.
Be Blessed!!!
The Gordon Family
..
Category: New Customers, Photo Gallery