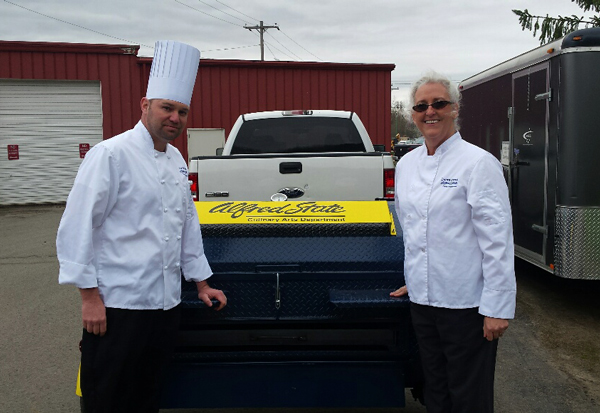 April 19, 2017
…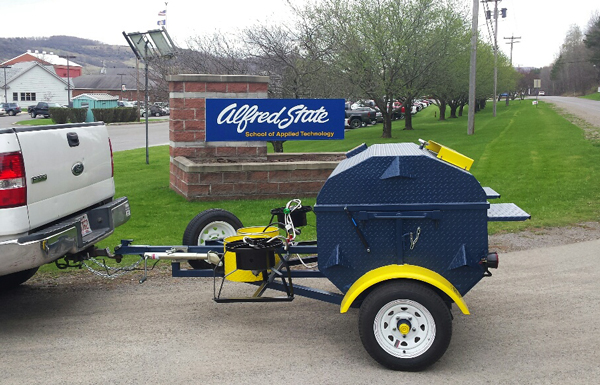 Alfred State College, Wellsville, New York
…
It was a pleasure to take a road trip up to Wellsville, New York as we delivered this custom cooker to the Chef's and the Culinary Arts Department of Alfred State College.
They purchased the following:
5ft Custom Cooker – Royal Blue with Yellow/Gold trim
Wood-Charcoal Drawer
Dual Outside Burners
Tail Lights
Double Grate Turner
Spare Tire
Warming Rack
Chip Basket
Nameplate
Nameplate Lettering
It was a great pleasure to meet the Chef's and some of their students.
We had an interesting trip, and visited some area's we had never had the opportunity to visit previously.
Thank you Alfred State for your purchase. We certainly trust the cooker will serve you and your students and future students for many, many years to come.
Be Blessed!!!
The Gordon Family
..
Category: New Customers, Photo Gallery