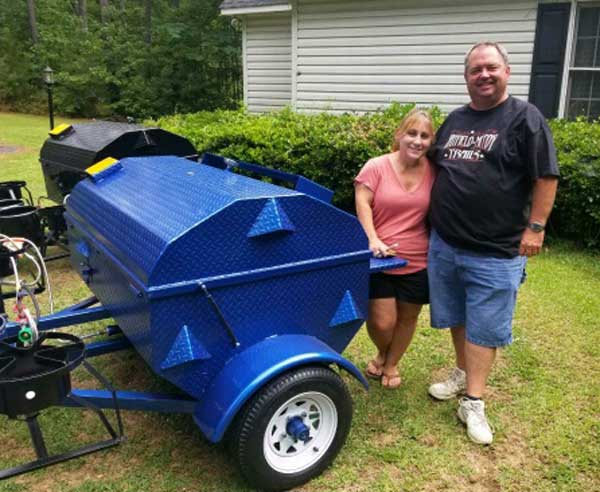 Dale P. – Ararat, Virginia
Dale came down from Ararat, Virginia recently to pick up his custom cooker. Dale has a friend that recently purchased one of our cookers and they intend to do catering work together with their matching cookers. We wish them great success with this venture.
Dale purchased a…
5ft Regatta Blue Cooker
Dual Outside Burners
Nameplate
It was good to see you Dale. We do appreciate your purchase and hope you'll enjoy your cooker for many years to come. Keep us posted on how your new cooking adventure progresses.
Be Blessed!!!
The Gordon Family
Category: New Customers, Photo Gallery