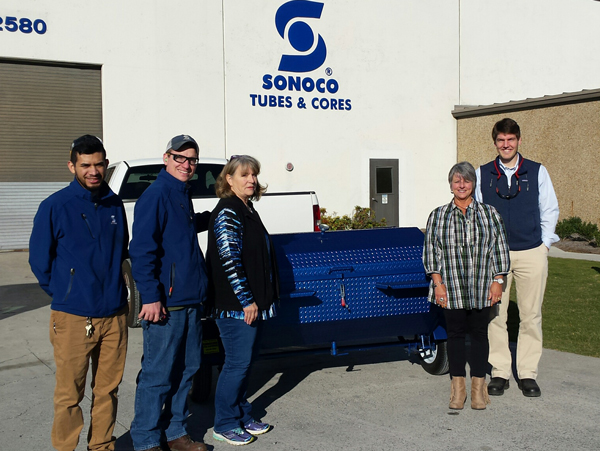 October 30, 2017
…
John and co-workers at SONOCO in Dalton, Georgia
We had the pleasure to personally deliver this cooker to the fine folks at SONOCO in Dalton, Georgia on October 30, 2017.
John purchased…
5ft Gas Cooker, custom painted Regatta Blue
Spare Tire
Tail Lights
Warming Rack
Custom shelf work
We appreciate the purchase and the chance to visit Dalton as we actually did deliver this cooker through rain, sleet and snow.
Travelling through Asheville, North Carolina on the trip down, we saw light sleet and some light snow. It had been raining slightly most of the trip up until that point, but the temperatures dropped quickly as we approached Asheville.
Thanks again to John and all his co-workers for the order. We trust you'll enjoy your cooker for many years to come.
Be Blessed!!!
The Gordon Family
..
Category: New Customers, Photo Gallery