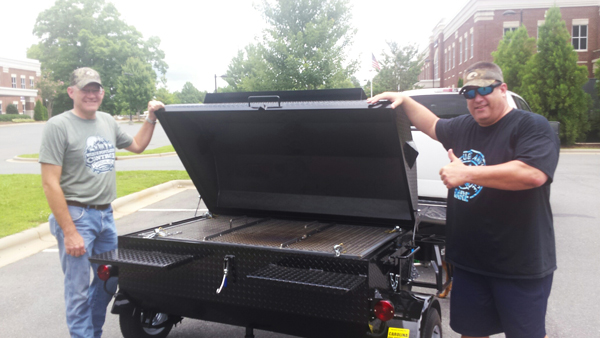 June 24, 2017
…
Lt. Zill and Chief Eiss of the Waxhaw Police Department, Waxhaw, North Carolina
We delivered this cooker early Saturday afternoon to the Waxhaw Police Department, down near Charlotte, North Carolina.
Waxhaw Police Department ordered a…
5ft Black Gas Cooker
Dual Outside Burners
Tail Lights
Spare Tire
Double Grate Turner
Nameplate
We appreciate the order, and appreciate the service to the community by all the folks at the Waxhaw Police Department. We trust you'll enjoy your cooker for many years to come.
Be Blessed!!!
The Gordon Family
..
Category: New Customers, Photo Gallery