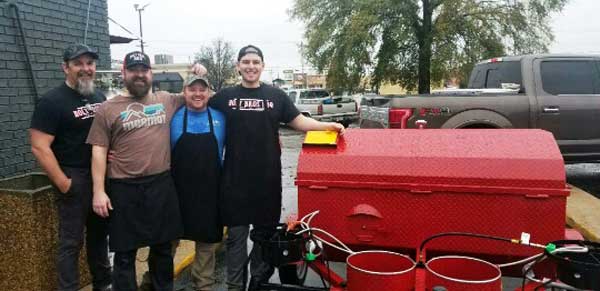 Holt Bros BBQ in Florence, South Carolina
…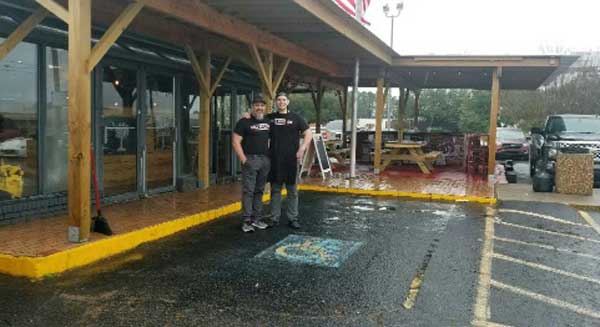 Outside of Holt Bros BBQ in Florence, South Carolina.
…
They say working with family can be difficult, but you'd never know that being around these amazingly friendly guys. They made our day.
We had been driving in pouring rain for hours when we got to the new location of Holt Bros BBQ now in Florence, South Carolina. Their smiles and hospitality warmed us right up though. Not to mention all the food they served us. That was amazing all by itself.
You've got to stop by and order one of their giant barbecue sandwiches if you don't get anything else. It was about more than we could eat in one sitting.  We don't think you'll be disappointed.
Holt Bros BBQ ordered a…
5ft RED Gas Cooker
Double Grate Turner
Dual Outside Burners
Smoker Chip Basket
PLUS, they've already put in an order for ANOTHER one. How cool is that?
Check them out online here:  Holt Bros BBQ – Facebook
…
We sincerely appreciate your purchase guys and we thank you again for the great meal and your friendly service. We loved our visit and wish you nothing but the best in your locations.
We also look forward to seeing you again when we deliver your second cooker.
May you use them both for many years to come.
Be Blessed!!!
The Gordon Family
..
Category: New Customers, Photo Gallery