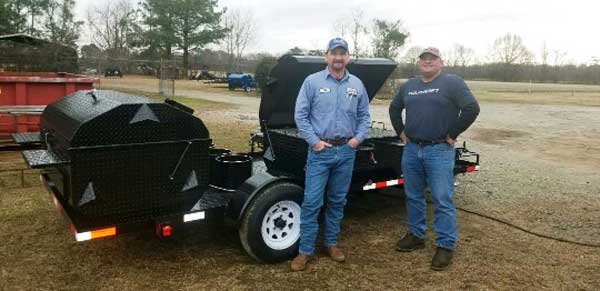 Nucor – Vulcraft Group – Florence, South Carolina
…
We couldn't help but feel a bit proud when a company as big as Vulcraft, and one that handles as much steel products as they do, purchased a custom built cooker from Carolina Pig Cookers.
You might want to check out what Vulcraft is involved in with various locations around the country and in Canada.
They have been involved in some pretty impressive projects. And, they're more than just joists, joist girders, and decking. Here's a link to their website – Vulcraft
These folks wanted a totally custom cooker/trailer combination and we were happy to deliver. Here's what they ordered…
14ft Diamond Plated Steel Custom Trailer, 6ft wide.
5ft Wood-Charcoal only cooker
4ft Gas Cooker
2 storage areas on opposite sides
Twin patio burners
3 propane cylinder tank holders
…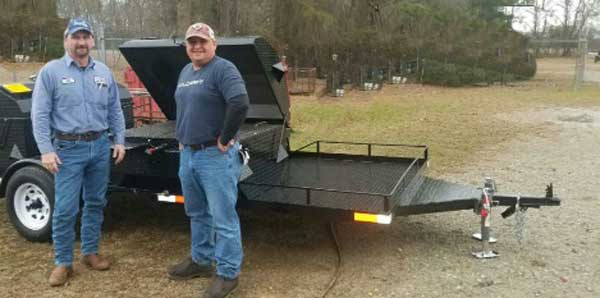 We think they plan to do some serious cooking with this one.
Vulcraft Corporation was founded in 1946 in Florence, South Carolina as an industrial steel fabrication facility. In the fall of 1954 the company began manufacturing long and short span joists exclusively. Vulcraft – South Carolina became a member of the Steel Joists Institute in May 1959.
…
We sincerely appreciate your trust in us and hope you'll enjoy your cookers for many years to come. Thank you again for your purchase.
Be Blessed!!!
The Gordon Family
..
Category: New Customers, Photo Gallery