May 13, 2017
…
Phil and Joe from Jacksonville, North Carolina
Phil sent us a couple of photos of him cooking on his new Carolina Pig Cookers grill recently. Looks like they're getting ready to enjoy some great barbecue real soon.
Phil purchased:
5ft Black Cooker
Dual Outside Burners
…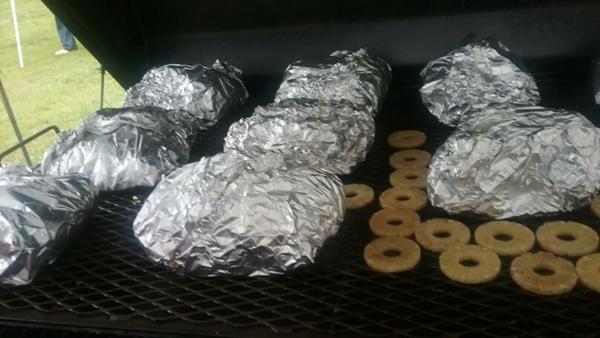 Looks like we've got some Boston Butts under wrap, and those fresh Pineapple slices are looking good already.
Thank you guys, for submitting the photos. We always love seeing our cookers in action.
Thank you also for the purchase. We hope you'll be enjoying your new cooker for many years to come.
Be Blessed!!!
The Gordon Family
..
Category: New Customers, Owner Submitted Photos, Photo Gallery