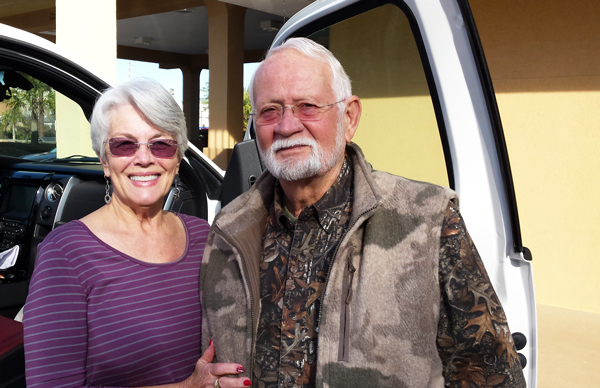 February 15, 2015
..
We don't often deliver our cookers on Sunday, but we do what we need to do for our customers.
On February 15th, we headed down to Augusta, Georgia to meet Charles and his wife, who were travelling up from Lumberton, Mississippi to meet us. It was about 250 miles one way for us, and about 550 miles one way for them. OK, go ahead and double both amounts for the return trips home.
We often meet customers at the halfway point so we can both make the trip in one day. Charles and his wife however, were a bit further away and spent the night in Augusta before arising early the following Monday morning for the return trip home.
We were happy to hear that their new red Carolina Pig Cooker followed them all the way home, and now happily resides with them in Mississippi.
5ft Red grill
Wood-Charcoal
Double Grate Turner
It's always a pleasure to meet some of the finest folks in the world. There's just something about people that enjoy grilling food in large amounts. We love our customers.
Charles says he loves to cook venison, and hopes to fire up the grill with some real soon.
Thank you to our newest owners of the Carolina Pig Cookers grill. We trust you'll enjoy it for many years to come.
..
Category: New Customers, Photo Gallery