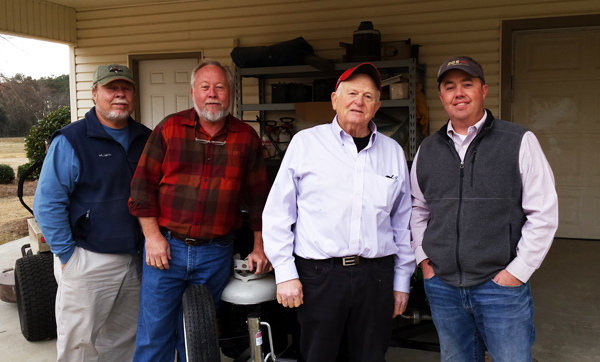 February 12, 2015
Members of the Strickland family down in Lumberton, North Carolina took delivery of their new Carolina Pig Cookers grill on Thursday afternoon, February 12, 2015.
These fellows are hunters and plan to cook a lot of deer meat on their new grill. We'll be waiting for some photos fellows.
5ft. Black
Dual outside burners
Taillights
Spare Tire
As licensed General Contractors, you'll find them working hard with new home and business construction.
Visit their RGS Builders website and learn more, and be sure to tell them we sent you.
..
Category: New Customers, Photo Gallery