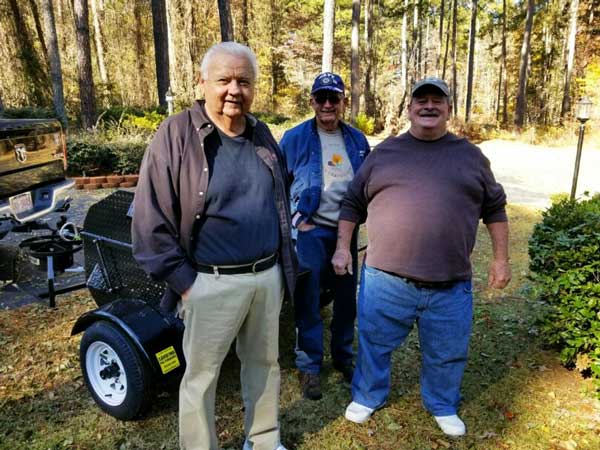 James M. – Durham, North Carolina
James M. recently sent some of his family down to pick up his new cooker. James was working out of town, but the family wanted to use the cooker for Thanksgiving. It was a pleasure to meet everyone.
James ordered a…
5ft Black cooker
Dual Outside Burners
Thank you for the purchase James. We do hope you're going to enjoy your cooker for many years to come. Hopefully, we'll get the chance to see some photos of you at the grill soon.
Be Blessed!!!
The Gordon Family
..
Category: New Customers, Photo Gallery